Indiana is an LLC-friendly state with one of the lowest flat-rate corporate taxes.
While you may want to get your Indiana LLC running and reap the benefits as soon as possible, it's crucial to understand how long the Indiana Secretary of State takes to approve your registration documents.
Working with our LLC experts and business advisors with over thirteen years of experience in the industry, we've researched the LLC formation in Indiana and the processing times of different incorporation documents.
Here's what you should expect.
Quick Summary
It takes 2-3 weeks to form limited liability companies in Indiana by mail.
Online filing for LLCs in Indiana is made via the InBiz website and can be approved instantly.
The Secretary of State in Indiana doesn't offer expedited processing for LLC registration documents.
How Long Does It Take To Form an LLC in Indiana?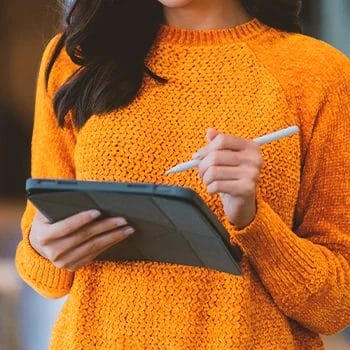 It takes less than 1 business day to form an LLC in Indiana online and 2-3 weeks by mail.
However, the online approval can be granted instantly after payment confirmation and if there's less filing traffic.
The Indiana Department also offers other different filing methods, including mail and in-person filing, each with varying processing times, as we'll see further down.
Indiana LLC Processing Time
The LLC processing time in Indiana accounts for the total time the SOS takes to verify your LLC's business forms, like articles of organization.
In Indiana, the different filing methods offered by the SOS have other processing times.
Here's a detailed description of each filing.
1. Online Filings
Indiana LLCs can file their registration documents online on the InBiz website.
To access the filing forms, you must have an Access Indiana Account, which you create with your email, password, official name, and phone number.
Once you log in, you'll answer a few easy questions on the Access Account and soon be directed to the InBiz website to register your business.
On the dashboard, navigate to the 'Online Services' section and select 'Business Registration.' Then click the limited liability company option and proceed with filing your details.
If you have all your information ready, the online business entity report filing process should take around 15 minutes to complete [1].
The Secretary of State in Indiana then takes a few hours or up to 1 business day to review your registration papers, and they'll send you an email notification once approved.
2. Mail Filings
If you plan to submit your LLC or sole proprietorship registration papers via mail, ensure you fill in the form online and download and print it.
Physical mail delivery is one of the slowest filing methods offered by the Indiana SOS and takes 2-3 weeks to be processed.
When submitting a paper filing to the SOS office, ensure the following:
The form is correctly filled out and signed by an incorporator/director
You write the official SOS mailing address on the envelope
You attach the correct filing fee amount
Large and small businesses in Indiana can make mail filing payments only via money orders or checks - no cash or credit cards.
All LLC mail filings are delivered to this principal office address:
302 West Washington Street, Room E-018, Indianapolis, IN 46204
3. In-person Filings
In-person filing is a great way to hand-deliver your articles of formation to the SOS office.
Once you fill out your details on the certificate of organization and download it, you must print it and then submit it to the Secretary of State's office along with the filing fee.
The Indiana SOS treats hand-delivered LLC papers the same as mailed ones. So, expect a 2-3 weeks delivery turnaround.
Note that if you have other filing certificates, like an assumed business name certificate, that you need to submit, you must attach them to the articles of formation and submit them simultaneously.
4. Expedited Filings
Expedited processing allows small entrepreneurs in Indiana to get their formation documents approved faster.
Unfortunately, the Secretary of State doesn't offer expedited processing for LLC documents in Indiana.
The only way to get your LLC registration documents approved faster is if you file online. Online filing takes a maximum of 1 business day to be approved.
Related Articles:
Steps To Start an LLC in Indiana
If you want to form an LLC in Indiana, here are seven easy steps.
Step 1: Look up an Indiana LLC and select an available business name for your Indiana limited liability company.
Step 2: Research and name an authorized Indiana registered agent service to act as the contact point with the state. The registered agent will also handle all legal notices on behalf of your domestic or foreign LLC.
Step 3:

Draft and submit your Certificate of Organization to the Indiana Secretary of State's office, plus the filing fee.

Step 4: Draft an LLC operating agreement document to dictate how your LLC transacts in Indiana and govern other managerial activities.
Step 5: Register for an Employer Identification Number (EIN) from the Internal Revenue Service (IRS) for filing sales tax and hiring employees [

2

].

Step 6: Open an LLC business bank account for to separate your corporate funds from individual income.
Step 7: Per Indiana law, apply for the relevant LLC business license and permits from the Indiana Secretary of State Business Services Division.
FAQs
What's the Fastest Way To Get an LLC in Indiana?
The fastest way to get an LLC in Indiana is to file your LLC registration documents online via the InBiz website. Online LLC filings are processed almost immediately or can take up to 1 business day.
Is Indiana an Ideal State For an LLC?
Yes, Indiana is an ideal state for an LLC. The Indiana business law allows LLCs to be taxed as corporations with a flat tax rate of 4.90%. In addition, the formation cost is relatively low compared to other states, and you enjoy easy management and fewer compliance responsibilities.
Should You Hire an LLC Service in Indiana?
If you are incorporating a limited liability organization in Indiana, engaging with a firm that provides a flexible and all-inclusive LLC formation service is advisable to make handling all business requirements easier.
After examining available LLC services in this state, we picked the best LLC services in Indiana that meet all the standards.
While these online business formation services will not create your LLC faster, they guarantee that your documents are filed correctly and on time per Indiana SOS regulations.
Additionally, you'll get access to professional guidance on how to run and successfully manage an LLC in the state of Indiana.
---
References:
https://inbiz.in.gov/BOS/SOS.Business/Transition?New=true
https://www.irs.gov/businesses/small-businesses-self-employed/how-to-apply-for-an-ein