People want to look up Kentucky limited liability companies for various reasons, but mainly because they want to start their own company and need a business entity name or are simply curious about how to locate it.
The process itself is simple, but there are some things you should know before you start your business search. This guide will show you some search tips and how easy it can be to look up an LLC in Kentucky.
Kentucky Business Entity Search
Finding the correct business name for your Kentucky limited liability company might be difficult, and you may even be tempted to choose a business entity name that isn't really representative of who you are.
Because your company name will be represented in the market and to clients, careful consideration should be given to the business name search in Kentucky.
Make sure you know how a business entity name is searched before picking one for yourself or opening a Kentucky LLC because it's not always simple to change it later on.
Step 1: Research Kentucky Naming Requirements
When picking a Kentucky business name, it's critical to follow the rules set forth by Kentucky's Secretary of State website.
When you're looking for a business name, be sure to check whether it adheres to the requirements of your state's corporate entity laws.
The first and most essential guideline for LLCs is that their name must be unique, and it cannot be the same as an existing trade name or trademark in Kentucky.
Here are some of the restrictions that Kentucky places on business names:
The name must include the word "limited liability company" or the abbreviation "LLC."
The business entity name cannot contain certain restricted words, such as "bank," "insurance," or "trust."
The name must be distinguishable from any other trade names or trademarks on file with the Secretary of State.
The name cannot include words that would mislead the public into thinking that the company is connected with the federal government or any other state government agency.
The Kentucky LLC name cannot include offensive or obscene language.
Once you make sure your business entity name complies with the rules, you are ready to look for name availability from the Secretary of State.
Step 2: Perform Kentucky Business Name Search
Kentucky Secretary of State offers a name availability search tool to all business entities that want to incorporate it in the state. Go to the Kentucky Secretary of State's website to check if your business name is available.
Enter your desired name into the search box and click the "Search" button.
If it doesn't return any results about an existing business structure operating under that name, you are free to use this name for the establishment of your limited liability company.
Although you can search entities by their organization number, a business name is much more advisable in these instances.
Step 3: Utilize Search Engines
Search engines are an excellent device to use while conducting a Kentucky company search.
All you need is the LLC name, and the search results will provide you with all of the information you want, including whether or not the name is available for usage.
A quick internet search will also show you whether any available domain names are available. If your business name is free but the domain names have already been taken, it might be difficult to obtain a new one in the future.
Step 4: Check Social Media Platforms
You can also use social media platforms to check whether a business name is taken. Facebook, Twitter, and LinkedIn are all great places to start.
If you have an account with any of these social media platforms, search for the LLC name you're interested in.
This isn't the most reliable method because some businesses might not have a social media presence, but it's still worth checking out.
Step 5: Perform a Trademark Search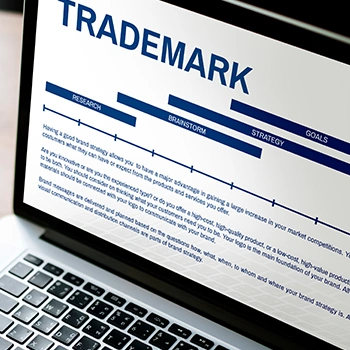 If you are not certain whether your company name is trademarked, it is best to consult with an attorney or perform a trademark search.
They will be able to help you navigate this process and ensure that your business is fully protected.
Performing a trademark search is not required, but it is highly recommended.
The reason is that if you are operating a business with the same name as another company, then you will be infringing on their trademarked rights.
Step 6: Reserve Your Business Name
The Secretary of State's office, Business Services Division, allows any Kentucky business to reserve its desired business name for 120 days.
FAQs
How Do I File an Assumed Name in Kentucky?
The Secretary of State allows existing businesses to file for a Certificate of Assumed Name, also known as the "Doing Business As" (DBA) name.
A corporation, LLC, or LLP can file a Certificate of Assumed Name if the entity wants to operate under an assumed business name other than the company's legal name. There is a filing fee associated with this service.
How Do I Change the Name of My LLC in Kentucky?
A Kentucky LLC can change its name by filing a Certificate of Amendment with the Secretary of State. The new name must be available for use, and it cannot be too similar to other businesses' legal names.
The Certificate of Amendment requires the LLC to provide its current registered agent information and its current legal name and proposed amended/new legal name.
You can find the Certificate of Amendment form on the Kentucky Secretary of State's website.
Does My LLC Need a Trade Name in Kentucky?
Trade names are required for Kentucky LLCs if they will be doing business under a name other than the registered LLC name. The trade name must be filed with the Kentucky Secretary of State.
Sole proprietorships usually decide to operate under different business names because the owners want to keep their privacy.
Can My Registered Agent Reserve an LLC Name in Kentucky?
Theoretically, yes. In practice, you don't need a registered agent until you decide to register your business with the state.
How Do I Look Up a Corporation in Kentucky?
No matter the entity type (C or S corporations, sole proprietorships, or LLCs), all business entities in Kentucky have to be registered with the state. That means that Kentucky business name search will provide results for all entities operating in the state.
Can I Renew My LLC Name Reservation in Kentucky?
Yes, you can renew your reservation, but no later than 30 days before your previous reservation expires. In case you miss this deadline, your entity name will become available after the first reservation ends.
Kentucky LLC Lookup: Conclusion
If you're looking to set up an LLC in Kentucky, it's important to follow these simple steps so that your company can be reserved and you have plenty of time to get the rest of your paperwork in order.
Setting up an LLC can seem like a daunting task, but you can always seek business advice if you have any questions or need help with anything along the way, such as a trademark search.