7 Best Virtual Business Address For LLC (2023 Review)
Searching for the ideal virtual business address for your LLC? Think about the features, customer feedback, cost, and location.
We've teamed up with experts and spent two months testing out various services to help you out.
Here are the top seven virtual business addresses you can use for your LLC to maintain compliance and safeguard your privacy.
Editor's Choice
Rated by more than 1000+ customers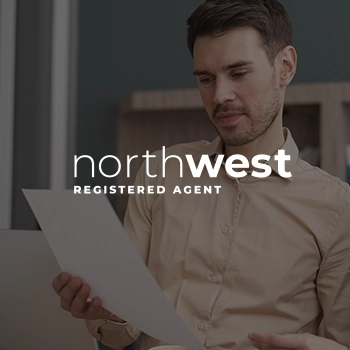 Northwest Registered Agent
Click To Signup
79% of visitors chose this
#2nd Best Choice
Rated by more than 1000+ customers
IncFile
Click To Signup
#3rd Best Choice
Rated by more than 700+ customers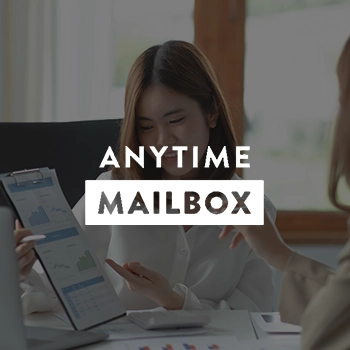 Anytime Mailbox
Click To Signup
Top 7 Virtual Business Address Services (November 2023)
1 - Northwest Registered Agent
Would you recommend Northwest Registered Agent?
When I tried out Northwest Registered Agent, I was impressed. They provided me with a genuine U.S. address and a unique suite number. It was super handy when I wanted to open a bank account
I have reviewed Northwest Registered Agent's virtual address service. This service costs $29 monthly and is available in California. Delaware, Florida, Idaho, Illinois, Montana, New York, Texas, Washington, and Wyoming.
Northwest Registered Agent also provides a business address when they start your LLC or corporation, which can be listed on your business formation documents.
With their mail forwarding service, my mail was accepted at a physical location and forwarded to me; they scanned it and uploaded it to my secure online account.
Virtual office service ($29/month) : This fee includes everything included with their Premium Mail Forwarding Service, such as same-day mail forwarding, a unique suite number, and a second U.S. phone number with an area code in any state. Additional phone numbers can be added for $9 per month.
Pros
Unlimited inbound phone calls
Local pickup availability
Free e-delivery of mails
Cons
No mobile app
Complex offerings
Sign Up To Northwest Registered Agent
2 - IncFile
Would you recommend IncFile?
I remember using Incfile's virtual business address service for my startup. It was such a relief to have a stable street address in a major U.S. city. It made my business look more professional and established.
All paper mail received at the virtual address is scanned and uploaded to a secure, reliable, private portal.
I have reviewed Incfile's virtual address service and appreciate that is priced at $29 per month, making it an affordable option for businesses at any stage.
Unfortunately, IncFile does not accept packaged products; they only accept letters and big envelopes. If mail is received, they will open and scan it and alert you once it is uploaded to your secure dashboard.
To use Incfile's virtual mailbox service, businesses must sign up for the service and choose a location for their virtual address.
Virtual Address ($29/month) : This package includes solid privacy using a commercial address, unlimited scanned incoming mail, a physical address for your business (not a P.O. Box), and instant alerts with 24/7 access to your mail online.
Pros
Access to a genuine street address
Affordable pricing
Convenient scanning and forwarding services
Instant alerts
Sign Up To IncFile
3 - Anytime Mailbox
Would you recommend Anytime Mailbox?
I've personally used Anytime Mailbox for my side gig. Their virtual mailbox service was a game-changer, giving me a real street address and making mail handling a breeze.
They also offer extra services such as mail forwarding, mail scanning, and check depositing.
You can access and handle your mail as it arrives on your P.C. or mobile device. Anywhere on the globe, you will receive notifications via emails, text messages, or native app alerts when mail arrives or a desired activity has been completed.
During my trial, I liked Anytime Mailbox's Open & Scan feature that allowed me to request that my mail be opened and scanned by staff at their virtual mailbox location.
Once the request was received, staff at the virtual mailbox location opened the requested mail item and scanned it to my business computer.
The scanned mail was then uploaded to the Anytime Mailbox cloud for secure storage.
Virtual Mailbox (Starts from $5.99/month) : Includes real street addresses, mail and package forwarding, open and scan mail (PDFs), global network, check deposit, and free unlimited online storage.
Pros
24/7 secure mail access from any device
Accept shipments from FedEx and DHL
Backed by mobile applications
Extensive online storage
Cons
Limited check deposit service
Sign Up To Anytime Mailbox
4 - PostScanMail
Would you recommend PostScanMail?
PostScanMail is a virtual mailbox service that allows users to manage their postal mail online.
I can vouch for PostScanMail from my own experience. Managing my postal mail online was never easier. It's especially useful when I'm traveling or away from my primary address.
I was also able to log into my online mailbox account and request to open and scan, recycle, or forward our physical mail items. The service also offers a mobile app for download on Google Play or App Store.
PostScan Mail offers tools and services for complete mail management, such as mail scanning, forwarding, storing, and local collection.
Utilizing PostScan Mail offers several key mail hubs, which gives them greater control over security and service quality.
Starter ($10 per month) : Includes a real U.S. street address at the office building or mail center. You also get App access, 24/7 online access to mail items, unlimited cloud storage, multiple recipients, and user/department management.
Standard ($20 per month) : Includes email notifications for new mail and packages received, multiple shipping carriers with real-time shipping rates, content scans with the ability to download PDFs, shipment tracking and delivery updates, and local mail and package pickup.
Premium ($30 per month) : Includes indexing of sender information, mail item consolidation and package forwarding, searchable and sortable mail management grid, unlimited recycling of junk mail, and automated inbound mail scanning.
Pros
24/7 access to mail
Tracking of packages and delivery updates
Receive immediate alerts for new mail items
Cons
No fax services are offered
Limited physical access
Sign Up To PostScanMail
5 - Alliance Virtual Offices
Would you recommend Alliance Virtual Offices?
Alliance Virtual Offices is a company that provides virtual office solutions for businesses.
I've collaborated with them in the past and their live receptionist service added a personal touch to my business interactions. It felt like having a full-fledged office without the overheads
The company also offers various plans to suit different business needs. For example, the "Business Address" plan provides a virtual office address and mail forwarding services, while the "Live Receptionist" plan includes a live receptionist to answer calls and take messages.
Overall, Alliance Virtual Offices provides various virtual office solutions for LLCs of different sizes and needs.
Their services can help businesses establish a professional image and improve efficiency without needing a physical office space.
Virtual Office Addresses (Starts at $49/month):

This plan provides a virtual office address and mail forwarding services. 

Live Receptionist (Starts at $125/month)

: This plan includes a live receptionist to answer calls and take messages. 
Virtual Phone Services (Starts at $30/month): Alliance offers a virtual phone plan with a dedicated business number and a virtual phone system with an auto-attendant, caller menus, and customized greetings.
Virtual Office Addresses (Starts at $49/month) : This plan provides a virtual office address and mail forwarding services.
Live Receptionist (Starts at $125/month) : This plan includes a live receptionist to answer calls and take messages.
Virtual Phone Services (Starts at $30/month) : Alliance offers a virtual phone plan with a dedicated business number and a virtual phone system with an auto-attendant, caller menus, and customized greetings.
Pros
Access to private board rooms
Unlimited envelopes for incoming mail
Access to a live receptionist
Cons
No mail scanning
Additional fees
Sign Up To Alliance Virtual Offices
6 - iPostal1
Would you recommend iPostal1?
Using iPostal1 was one of my best decisions. Being able to manage my mail securely on-the-go, through their app, was a lifesaver, especially during my frequent travels.
Users can choose a mailing address for business or personal use from hundreds of real street addresses across the U.S. and other countries, starting at just $9.99/month.
To use iPostal1, choose a physical address from over 2,750 digital mailbox locations across the U.S. and abroad, select a plan, and submit two forms of I.D.
Once you complete the registration process, you can manage their mail and packages remotely.
Users can also see a clear image of the outside of the mail or packages they receive and, with just a click, request to forward, open, scan, pick up, shred, or discard their mail.
I recommend iPostal1 for entrepreneurs working from home, P.O. Box renters, frequent travelers, and small businesses.
Green ($9.99/month) : Includes a real U.S. street address, flexible shipment scheduling, a personal online mailbox with an app to manage mail, and a free app for Android and iPhone.
Blue ($14.99/month) : Includes your choice of carriers, ship dates, and service level, shipping to unlimited addresses, $100 insurance (UPS, FedEx, DHL), and 24/7 online access to all your mail items.
Silver ($24.99/month) : Includes unlimited secure cloud storage for scans and voice messages, 30-day storage of all mail & letter packs, see a picture of the outside of every mail item, and automatic email alert for new items received.
Gold ($39.99/month) : Includes sender information for every item visible, 5-day storage for boxes at/over 4,896 cu inches, discard/delete mail items service, up to 4 recipient names, plus 1 company name per address for an LLC, consolidation of letters into one package for forwarding, and up to 5 recipient names per address for personal use.
Pros
Local package pickup is available
Real-time access to shipping tracking
Automated email notifications when mail arrives
Deposit checks into the bank
Accessible shipments from all carriers, such as UPS and FedEx
Cons
Only accessible to a few overseas destinations
Sign Up To iPostal1
7 - Planet Express
Would you recommend Planet Express?
Planet Express is a package forwarding service that provides a virtual address service in the U.S.
When I expanded my e-commerce business, Planet Express was my go-to for package forwarding. Their virtual address service in the U.S. made international shopping seamless for my customers.
Planet Express operates the only free virtual mailbox service in the U.S., which can be used by any small business that mails many packages. They have mailboxes in California, Oregon, and Florida, as well as in the U.K.
Planet Express is cost-efficient as it saves money on shipping by receiving packages, repacking them into one box, and then forwarding them to their address.
However, it is important to note that Planet Express is a package handler, not a virtual mailing address; they only accept packages, not business or individual mail.
Free mailbox ($0) : Includes 10 days of free storage, shipping discount from carriers, free delete package, and free photo of the incoming package.
Premium Mailbox ($10/month) : Includes access to a tax-free warehouse, 45 days of free storage, 5 + $2 per each consolidated package, and 7 days of free storage for a consolidated package. If you pay per year, it costs $50.
Pros
Carrier shipping discounts
45 days of no-cost storage
Package deletion is free of charge
Cons
Accepts packages only
Short track record
Sign Up To Planet Express
Advantages of Using a Virtual Address for Your LLC
There are several benefits of having virtual business address providers for an LLC, including:
Professionalism

: A virtual business address can make your company appear more established and professional, which can help attract customers and investors.

Cost savings:

Virtual business addresses are typically more affordable than renting a physical office space, which can help save money on overhead costs.

Flexibility

: A virtual address allows you to be present in multiple locations without needing a physical office space. This can be especially useful for online companies and freelancers.

Efficient mail management:

You can decide to have your virtual business address service receive mail for your company. As soon as they are received, all mail, letters, and parcels are scanned, and the resulting photos are then posted to your virtual mailbox. You have the option of selecting which mail and packages you want to be forwarded to you, stored at the virtual office, or, if they are not important, shredded.

Privacy

: Using virtual address providers can help keep your personal address private, which can be important for security reasons. By having a separate virtual business address, you get complete anonymity for safeguarding your family and privacy. You can also use the address to establish bank or merchant accounts and secure a domain name for your company.

Legal compliance:

A virtual business address service can help meet legal requirements for having a real street address for your LLC. Virtual mailbox services can also help separate your personal and business finances, which can be important for liability protection.

Marketing Boost:

Listing your virtual business address on search engines can propel your business forward for customers and offer an avenue for building trust with prospects and customers.
Security Measures in Virtual Address Services
Virtual address providers incorporate these security measures to prioritize the safety and confidentiality of business mail, giving users peace of mind:
1. Encryption Protocols
One of the primary security measures employed by virtual address providers is end-to-end encryption.
This ensures that all data, including scanned mail content, is encrypted during transmission and storage, making it unreadable to unauthorized individuals.
2. Secure Login Methods
To prevent unauthorized access, providers implement multi-factor authentication (MFA).
This requires users to provide two or more verification methods – something they know (password), something they have (a phone or token), or something they are (fingerprint or facial recognition).
3. Regular Security Audits
Top virtual address services undergo regular security audits to identify and rectify potential vulnerabilities.
These audits, often conducted by third-party experts, ensure that the provider's systems are up-to-date and resistant to the latest security threats.
4. Physical Security
While the focus is often on digital security, the physical security of the mail handling facilities is equally crucial.
Providers ensure that their premises have surveillance cameras, security personnel, and controlled access to protect against unauthorized physical intrusion.
5. Data Retention Policies
To further protect user privacy, many providers have strict data retention policies. After a specified period, or upon user request, scanned mail data is permanently deleted, ensuring it doesn't fall into the wrong hands.
Legal Implications and Considerations of Using a Virtual Address
While virtual addresses offer numerous benefits, businesses must be aware of these legal nuances to ensure they remain compliant and avoid potential pitfalls.
1. Business Registration and Licensing
While a virtual address can provide a professional facade, it may not always be accepted for business registration or licensing purposes.
Some jurisdictions require a physical office location, especially for specific business types or activities.
2. Tax Implications
The location of a business's registered address can impact its tax obligations.
Using a virtual address in a different state or country might subject the business to local taxes, even if it doesn't physically operate there.
3. Mail Forwarding Restrictions
Certain types of mail, such as government documents or bank statements, may have restrictions on forwarding.
Businesses must ensure they're compliant with mail forwarding regulations to avoid legal complications.
4. Privacy Laws
Using a virtual address service involves sharing business mail with a third party.
It's crucial to ensure that the service provider adheres to data protection and privacy laws, safeguarding sensitive information.
5. Contractual Agreements
Businesses must be transparent about their virtual address when entering contracts.
Some agreements may require disclosure of the company's physical location, and using a virtual address without disclosure could lead to breaches.
Our Selection Process

Before recommending these virtual business address services, we reviewed the following aspects for each provider: service features, cost, turnaround, and customer support.
Here's a description of our selection process:
1. Service Features
We identified the best virtual business address services by reviewing the package features. We selected the ones with comprehensive virtual office space, authentic address location, mail handling and forwarding, product security, shorter delivery duration, and extensive storage capacity.
2. Cost
When choosing a virtual mailing address, you must consider your LLC budget. We tried different service providers and selected the ones that offer the best and most comprehensive services at a cost-effective price.
3. Support
Handling corporate mail and sending correspondence can be a difficult task; hence, it is important to work with a virtual address provider with accessible and round-the-clock support.
We contacted the different customer support options to see how quickly they replied. We also gauged their professionalism and expertise in responding to and handling our issues.
"Business mail is crucial, that's why you need a virtual address provider who can process and process your mail as soon as possible without delivery hiccups." - Matt Howard, Business Consultant
FAQs
Can You Use One Virtual Business Address For All Your Businesses?
Yes, you can use one virtual business address for all your businesses if they are separate legal entities.
How Much Does U.S. Virtual Address Cost?
A US virtual address costs anywhere from $9 to $40, depending on the service provider you use and the features included in the package.
Can Two Businesses Use the Same Virtual Address?
Yes, two businesses can use the same virtual address.
Which Virtual Business Address Should You Choose?
From my experience, a virtual address not only gives your business a professional edge but also offers flexibility, privacy, and cost savings.
After exploring various services, Northwest Registered Agent stands out for me.
Their comprehensive features, from same-day mail forwarding to a unique suite number, truly cater to modern business needs.
If you're on the fence about getting a virtual address for your LLC, take it from someone who's been there - it's a game-changer.
Our #1 Recommendation
Northwest Registered Agent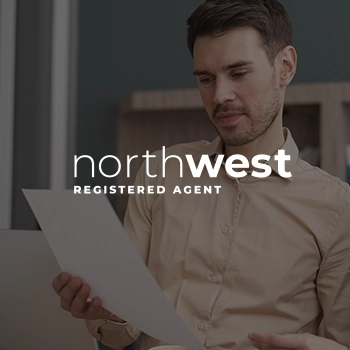 Pros
Unlimited inbound phone calls
Local pickup availability
Free e-delivery of mails
Get the BEST PRICE until the end of November
Cons
No mobile app
Complex offerings