One of the most important things to do when starting a Virginia limited liability company is to ensure that your business name does not already exist.
That means you need to perform a Virginia LLC name search so that you can find out if there are any Virginia-based business entities with the same or similar names as yours.
The process itself is simple, but there are some things you should know before you start with your business search. This guide will show you some search tips and how easy it can be to look up an LLC in Virginia.
Business Name Search in Virginia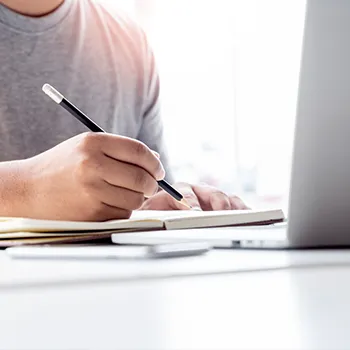 Virginia LLCs are registered with the Virginia State Corporation Commission.
The Virginia State Corporation Commission has a website that allows you to search for a Virginia LLC or corporation by its business name.
You can also conduct an international name search if you are not sure of the company's principal office address.
Once you have found your Virginia LLC, there will be information on how to contact them and how many members it has, along with other public records related to the business.
Business Entity Search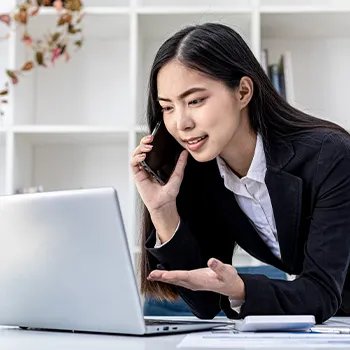 The Virginia Secretary of State offers a Business Name Search tool on its website to assist you in performing an LLC or corporation search and determining whether or not a company is registered in the state.
The Secretary of State's database of all registered business entities is used by the Business Name Search tool to look for existing business entities in the state.
To optimize the results of your search, put in the business entity name that you're thinking about and avoid abbreviations like "LLC."
This will return any entities with similar or identical names to your specified term. There's no need to include all of the words from the LLC name.
This will allow you to broaden the search even if you're not sure of the exact name.
Suppose your business is still in the planning stages. In that case, you can also use the Business Name Search tool to do a preliminary search and determine if there are any similar names that may pose problems down the line or contradict your desired business name.
Name Distinguishability is one of the features of the name check availability tool available on Virginia's State Corporation Commission website.
This feature lets you know if the name you are considering is too similar to an existing business entity registered in Virginia.
The Name Distinguishability search will return a list of companies with identical or very similar names to your company's proposed name.
Keep in mind that a distinguishable name doesn't necessarily imply it's available for your use, but it's a good place to start.
Check Search Engine Results
Search engines are an effective method for obtaining information about an LLC, whether it's the availability of the LLC name or the name of an LLC that you are interested in doing business with beforehand.
You can use search engines to find out if the desired LLC has already registered its name or even search for conflicting names.
When looking at search engine results, there is no guarantee of accuracy; they may provide false positives (results that appear to indicate availability when in reality they are not) or false negatives (results that appear to be unavailable when in reality they are).
There may also be results for names that do not belong to LLCs but instead other entities.
This is also a good moment to check for available domain names. Make sure that you can complete the registration and create a website if needed.
Sometimes, your desired business name will be available, but domain names containing that name may not be.
Check Social Media Platforms
A lot of businesses have an online presence across several social media channels.
You can check these platforms to see if the company you're interested in is actually active.
This includes Facebook, Twitter, and LinkedIn pages.
Trademark Search
Trademark search is an important part of the process for selecting a name before you start a Virginia LLC.
A trademark is a phrase, word, symbol, or design representing your company and distinguishing it from others.
When you register your trademark with Virginia The Division of Securities and Retail Franchising, you gain exclusive rights to use it nationwide.
Performing a trademark search before selecting a name for your LLC can help you avoid potential conflicts down the road.
You can search for registered trademarks at the United States Patent and Trademark Office website.
Virginia LLC Naming Guidelines
Before assuming their intended name, every LLC, sole proprietorship, professional corporation, and limited partnership in Virginia must follow the naming criteria.
Virginia business entity naming rules are easy to understand and follow.
LLCs must include one of the following designators at the end of their name:
Limited Liability Company
LLC.
LC
Words that resemble or signify a government agency or financial institution cannot be used in an LLC name.
This is because they may create confusion among the general public and mislead potential customers into believing that your business has a connection to the government or another company.
Depending on your entity type (a professional LLC, for example), you might need additional licenses to use some restricted words, such as "bank," "insurance," or "trust."
Name Reservation for Virginia LLCs
Once you confirm name availability for your LLC by using the Business Name Search tool and the Name Distinguishability search, you can submit an Application for Reservation of Business Entity Name form to reserve your company's name with the Virginia Secretary of State.
It's important to keep in mind that your business name is something you'll have for a long time and should reflect who you are as an organization.
You don't want to take the chance of having someone else register the same or similar company names before you have reserved yours.
Business name reservation is done for a period of 120 days and can be renewed for an additional 120-day period.
To reserve a name, you must file a name reservation form by mail and pay a $10 filing fee to the Corporation Commission Office of the Clerk.
The reserved name will be valid for use in Virginia for 120 days, and you can renew it within 45 days of the expiration date.
Similar Articles:
FAQs
How Do I Find the Owner of an LLC in Virginia?
You can easily see who owns an LLC in The Commonwealth of Virginia by performing an online search through the Secretary of State website.
Not only can you see the owner's name, but you can also check its status (whether the entity is in good standing with the state), annual report filing history, and registered agent.
Can I Use the Name of a Dissolved LLC in Virginia?
Yes, you can. However, before you can use the name, you need to ensure that the dissolved LLC is officially terminated and that it doesn't operate in other states or is trademarked across other states.
Keep in mind that the reputation of the former LLC may be tarnished after the LLC is dissolved.
How Do I Add a DBA to an LLC in Virginia?
To form a DBA in Virginia, you must contact the State Corporation Commission.
You will need to submit your LLC's name and address and file a $10 fee.
If you plan to operate in Virginia but were incorporated outside of the state, you may be required to submit a DBA with the Secretary of State.
Sole proprietorships usually opt for a DBA because it keeps the owner's identity private.
Can You Change the Name of My LLC in Virginia?
Name change applications are filed online with the State Corporation Commission.
You must file the Articles of Amendment, fill in the required information and the updates, and submit it.
You will have to perform a name availability search during the process, or else your new name won't be applicable if it's already taken.
Virginia LLC Lookup: Conclusion
It's important to research the name of your Virginia LLC before filing an application.
Make sure you're not trying to establish a Virginia-specific LLC name that is already taken, or else you'll risk rejection and delay in getting started with your LLC in Virginia.