If you are considering starting a limited liability company (LLC) in Ohio, you may want to search for business entities to check the availability of your desired LLC name.
However, if you need to search for a specific business entity, service, or product, you can conveniently access the required information to determine if the entity matches your needs.
With over a decade of practice as a business consultant specializing in LLCs in various states, I conducted in-depth research to provide you with all the information you need.
I collaborated with our team of legal advisors and lawyers to acquire accurate legal information regarding the ways you could look up an LLC name or limited liability partnership names in Ohio.
Quick Summary
To look up an LLC in Ohio, visit the Secretary of State website and use the business name search tool.
The site allows you to search either by business name, entity number, registered agent or incorporator.
You can access basic information about the company such as the name, entity number, filing type, formation date, status and filing documents.
---
---
How Do I Look Up an LLC in Ohio?
To look up an LLC in Ohio, the most effective way would be to conduct a business entity search by business name and access the information online.
You can search for business names in Ohio by following these steps:
Visit the

Ohio Secretary of State website

.

On the homepage, click on the "Business Entity Search" or "Business Search" link.

Enter the exact business name of the LLC you wish to research and click the search button [1].

If there are results, they will be displayed below.

Select the "View Details" link to access more information about a specific LLC.

On the detail page, you will find details such as the LLC's filing date, registered agent, and principal office address.

Additionally, you can view filed documents from the Secretary of State's office.
Ohio Business Entity Search Options
Ohio search options can be done by business names, LLC registered agent, incorporation, or entity number search on the Secretary of State website.
You can narrow down your search to locate a specific entity by selecting "Active," "Cancelled" or "Dead" options on the platform.
Simply enter the number into the search field and press the Search button. If the LLC exists, its details will be displayed on the screen.
If you don't find the business names you're looking for, you may try searching the Ohio Business Entity Database. This database contains information about corporations, LLCs, limited partnerships, and other business entities.
You can also look up LLCs by searching for their trade names. The Ohio Secretary of State office maintains a trade name database that you can search online.
Information For Ohio LLC Look Up
Now that we've learned how to check for an LLC in Ohio, the following information regarding the business will be made available to you:
1. Entity Number
The Ohio business entity number is assigned by the state once a company registers to operate.
2. Filing type
The filing type refers to the company classification whether it is an LLC, corporation, sole proprietorship, or partnership.
3. Original filing date
The original filing date refers to the time the business entity was officially registered.
4. Business name
The business name is the official title of the company under which it operates.
5. Status
The entity status indicates if the limited liability company is active, inactive, or dissolved.
6. Expiration date
Some companies operate on a predetermined schedule and terminate once the business or project is completed.
7. Agent/Registrant information
The Ohio registered agent is the official representative of the company to perform the service of the process.
8. Filings
Filings refer to documents submitted by the company as required by the state. An example would be the LLC Articles of Organization.
How To Make My LLC Name Distinguishable Upon the Records?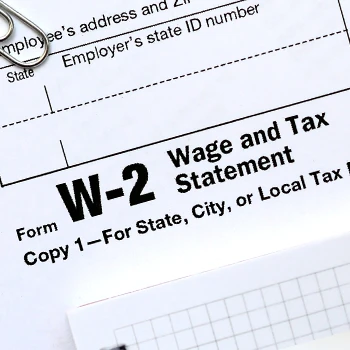 To make your Ohio LLC name distinguishable from the records, you must first conduct a business entity name search and determine its availability as per the Ohio Revised Code.
Your chosen business name must be distinguishable from the records. When a filing request comes from the Secretary of State asking to register a business name, the chosen name will be compared to other business names in the registry.
If the name is not distinguishable enough from another business name in the record, it can't be registered.
In Ohio, trade names, corporations, limited liability companies, limited partnerships, limited liability partnerships, and reserved names are required to be distinguishable upon the records. It means they shouldn't be the same or similar names in their entirety.
To illustrate, if there is an existing "ABC Corporation" name, it may not be used as "ABC LLC," "ABC Inc" or "ABC Limited".
However, a fictitious or Do Business As (DBA) name may be replicated. For example, "John Doe LLC" can be used by another company "John Doe Inc [2]."
What Does It Mean When a Name is on "Hold" Status?
When an Ohio LLC name is on "hold" status, the business entity failed to pay franchise taxes, as such, the Secretary of State cancels its business license.
The business entity will be required to pay delinquent taxes to regain its good standing with the state.
The Ohio Secretary of State can put on "hold" the company's status for up to one year.
FAQs
How Do You Look Up Who Owns LLCs In Ohio?
To look up who owns an LLC in Ohio, search the company records of the Ohio Secretary of State. These data are available online and include information on the owners and officials of LLCs registered in the state.
How Do I Find My Ohio LLC Entity ID?
To find your Ohio LLC entity ID, visit the Ohio Secretary of State website. From there, you can either use the online search or request a copy of the records.
What Is An Entity Number In Ohio?
An entity number in Ohio is a unique identifier assigned to the business name by the state of Ohio.
Can You Use Fictitious Names To Operate Businesses In Ohio?
You can use fictitious names to operate businesses in Ohio as long as the entity follows state naming guidelines.
Looking Up an LLC in Ohio
So there you have it - everything you need to know about looking up an LLC business name in Ohio. The process is simple and easy to do. After you have determined if your preferred name is available, you can register and eventually start an LLC in Ohio.
Whatever your reason is for looking up Ohio LLC business names, we hope this guide has been helpful.
---
References:
https://businesssearch.ohiosos.gov/

https://www.ohiosos.gov/businesses/information-on-starting-and-maintaining-a-business/guide-to-name-availability/