Rocket Lawyer vs IncFile (2023 Comparison & Test)
Several options are available if you are setting up a business and need LLC formation services. Two of the top online business formation services companies in the industry are Rocket Lawyer and IncFile.
Rocket Lawyer and IncFile offer various services, such as registered agents, LLC formation, business filing, secure document storage, and customer support.
We have years of experience using different business formation services and have assessed these two companies based on their features, pricing, and other criteria to help you make the right decision.
What Is Rocket Lawyer?
Rocket Lawyer is an online legal company offering formation services.
Rocket Lawyer is a great option for startups and small businesses because, in addition to LLC formation services, they also offer legal assistance from experienced attorneys to help with any legal issues that may come up.
WE RECOMMEND ZENBUSINESS
What Is IncFile?
IncFile is an online business formation service that helps entrepreneurs and small business owners establish their companies quickly and efficiently.
They provide various services, including business formation, registered agent services, and compliance assistance.
IncFile offers affordable pricing, user-friendly online tools, and a fast turnaround time. It is a popular choice for entrepreneurs who want to start a business without the hassle of navigating complex legal requirements.
WE RECOMMEND ZENBUSINESS
Rocket Lawyer Vs IncFile Comparison
IncFile and Rocket Lawyer both offer LLC formation services with various features.
Core Features
Rocket Lawyer
Offers a new business name availability search
Templates for principal documents
LLC registration
Online storage for document management
IncFile
Business name availability search
Drafting and filing the Articles of Organization
A full year of free registered agent service
Lifetime customer support
Business tax consultation
Rocket Lawyer Formation Services
Rocket Lawyer offers formation packages with added features at increasing prices.
The following are their main features: 
Registered Agent Service
Rocket Lawyer provides top registered agent services for $149 per year. This includes filing necessary documents and notification of any legal actions taken against the company.
Employer Identification Number (EIN) Setup
The gold plan includes an EIN setup, which the company will handle. This feature is also available with the diamond plan, which includes a free consultation with a business attorney to discuss other options, such as agreements or contracts that may need to be considered for your company.
Turnaround Time
Rocket Lawyer offers LLC formation services for free with a 7-day turnaround time. They can also offer expedited filing in 24 hours or within 3 business days. 
Business Domain Name And Business Email Address Setup
For $20 per month, companies can get a domain name and business email address through Rocket Lawyer. This is included in the gold package but can be added to any other plan.
Document Templates
Rocket Lawyer includes contract template access in their gold package for $39 per month (free for the first month). The library includes more than 200 legal document templates, customizable to fit any business's needs.
Customer Support
Rocket Lawyer offers customer support by phone Monday through Friday, 8 am to 6 pm PST. They can also answer questions via email or their website contact form.
Our #1 Recommendation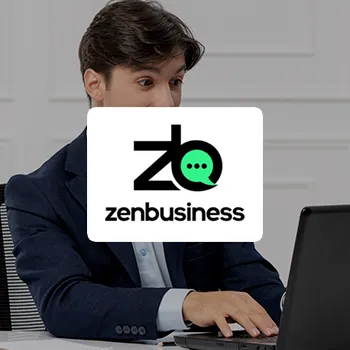 IncFile Formation Services
IncFile provides multiple packages with different features and services.
These are its key features:
Name Availability Search
IncFile offers unlimited free name availability searches for every type of business. This service is included in every pricing plan.
Registered Agent Service
IncFile's registered agent services are available to clients for a single fee annually, and it is included in all LLC service packages.
This service includes keeping track of important documents and notifications from the state and providing general support for entity formation.
Tax Support Services
IncFile provides free tax guidance that covers assistance with Form 1065 filing, K-1 form preparation, and similar services. They also provide a Tax Professional Service that links you with knowledgeable CPAs who offer thorough answers regarding filing.
EIN Registration
EIN service provided by IncFile is reasonably priced. You can add EIN to the silver package for $70. However, the higher-tier packages come with EIN registration already included.
Trademark Registration
IncFile offers the service to register a trademark, but it is not required for all businesses. However, you can add this service for an additional fee of $199 plus federal fees.
Operating Agreement
IncFile provides free filing for LLC operating agreements in their more expensive packages.
Business Domain Name And Business Email Address Setup
IncFile's platinum plan includes email and domain name features that can help your business establish an online presence.
Document Templates
IncFile offers a library of business contract templates for $150, which is included in the highest package and can be added to any other package.
Free Tax Consultation
IncFile provides a free tax consultation that can be used without registering for an LLC plan. This service is included with their accounting and bookkeeping programs. Gold and platinum plans also include consultations for business taxes.
Customer Support
You can get customer support from IncFile via phone or email. We've tried both and found their phone support excellent - with fast response times and helpful, knowledgeable representatives.
However, their email support is not as reliable, and some messages have gone unanswered for weeks. Their customer service team is available weekdays from 10 am to 7 pm ET.
On the other hand, Rocket Lawyer offers customer support via phone, email, or web-based chat applications.
Their representatives respond promptly and possess extensive knowledge. Customers can benefit from their extended support hours every weekday.
Turnaround Times
When you use IncFile, they promise to process your request within one day. This means they will prepare and file your Articles of Organization with your state within one business day.
Additionally, they offer expedited filing speed if you choose their premium package. This can significantly shorten the time it takes to form your LLC from weeks to days.
Related articles:
Pricing
Rocket Lawyer
Rocket Lawyer does not have pricing tiers. Instead, non-members can buy services separately. Members receive discounts and free services.
Rocket Lawyer membership is $39 per month but can be canceled anytime. These factors are why we included Rocket Lawyer in our list of the best LLC formation services.
If you choose a membership, you can form your initial LLC or another type of corporation for free, but you will still be responsible for state filing fees.
Additionally, you will have access to legal forms at no extra cost, and you can ask any legal questions via a forum on the website.
You can receive a 30-minute consultation with a lawyer over the phone for any new legal matter.
As a member, discounts of up to 40% are available if you need to hire a lawyer, along with a 25% discount for registered agent service.
If you only require business formation services, purchasing them separately may be more expensive than opting for a membership.
For example:
Business formation: $99.99 (plus state fees)
Registered agent service: $149.99
Legal documents: $39.99 (perform)
Ask a Lawyer service: $49.99 (per question)
30-minute consultation: $59.99 (per consultation)
IncFile
IncFile provides pricing plans that are tailored to your specific needs. Their Silver plan is one of the most affordable options on the market, as it does not come with any package fees. Instead, you only need to pay the state filing fee.
The Gold plan which costs $299 plus the state fee, and the Platinum plan, which costs $399 plus the state filing fee, are also available.
Silver plan: The Silver plan is great for businesses that want to start quickly and don't require all the features of a more advanced package. You only have to pay for the state filing fee, and the plan is free.
This makes it easy to understand and begin quickly without being bogged down by legal jargon found on state filing websites.
Although you won't have access to the online dashboard and lifetime company alerts, you will still receive a free registered agent service for one year.
Additionally, you'll be provided with unlimited name searches and articles of incorporation. The cost of the package is $0 plus the state fee.
It includes:
Prepare and file articles of organization
Unlimited name searches
Free registered agent for a year
Gold plan: The Gold package is perfect for those who require more than basic filing services. This plan contains the necessary formation documents and offers an EIN and IRS Form 2553 to simplify the tax filing process.
It lacks some additional services included in the Platinum plan, such as expedited filing, templates, domain names, and business email. However, this plan should meet your requirements if you operate a small to medium-sized business. The cost of the package is $299 plus the state fee.
It includes:
Everything in the Silver plan
Employer Identification Number (EIN) business tax number
Operating Agreement
Banking resolution
Lifetime company alerts
Online access dashboard
Unlimited phone and email support
Business bank account
Business tax consultation
Platinum plan: Consider the Platinum package if you're a business entity looking for comprehensive coverage. It offers expedited filing to get your business up and running quickly. Although it's the most expensive plan, it's a great value if you need all these features. You also receive unlimited phone and email support to assist with any questions. The cost of the package is $399 plus the state fee.
It includes:
Everything in the Gold plan
Expedited filing
Domain name
Business email
Customer Reviews
Which Is Better: Rocket Lawyer or IncFile
After comparing Rocket Lawyer and IncFile, it's clear that both companies offer a range of valuable services for LLC formation and beyond.
However, if you're looking for a more comprehensive solution streamlining the entire process, ZenBusiness might be the way to go.
Zen Business offers a range of features, including business formation services, registered agent services, compliance tools, and business website creation services.
By using Zen Business, LLC owners can easily manage their compliance obligations, allowing them to focus on growing their business.
Our #1 Recommendation
ZenBusiness
Pros
Free company formation service.
Wide range of legal services.
Excellent customer support hours.
Positive customer reviews.
Variety of add-on features.
Get the BEST PRICE until the end of November
Cons
Registered agent service is an additional fee.