LLC formation services is a large industry with lots of options that cover all 50 states. In certain situations, it can be crucial to consider a service specific to your state.
For those looking for Delaware LLC formation, IncNow is one of the most popular options in the state.
In this IncNow review, we will look at whether their LLC formation process is worth the money based on pricing, features, and other factors crucial to the formation process.
What Is IncNow?
IncNow is a family-owned business that has helped companies with LLC formation services since 1974.
They have helped over 17,000 businesses with their services. IncNow is a Delaware service that has recently extended its services to Florida and Nevada.
Service Features & Prices
IncNow includes three separate pricing packages for Delaware business formations. The packages are as follows:
Basic Package ($189 Including State Fees):

The basic package includes Articles of Organization, name search, filing and preparation, and registered agent service for a year.

Complete Package ($248 Including State Fees):

The complete package includes everything mentioned from the basic package plus a professionally prepared 20-page LLC operating agreement and customizable IRS forms.

Now Package ($349 Plus State Filing Fees):

The package now includes everything from the previous two packages, plus email delivery of legal documents and expedited one-day processing.
Additional Features
With any LLC formation service, you have the option to add the following features:
Statement of Organizer 

Federal Tax ID Number or EIN 

LLC Kit and Seal 

Certified Copy of Certificate of Formation 

Certified Copy with Apostille 

Certificate of Good Standing 

Certificate of Good Standing with Apostille [

1

].
Benefits
Here are some of the essential benefits of using IncNow as your service provider:
1. Customer Service
Customer service is one of IncNow's significant benefits. IncNow has been in business for almost 50 years, and guarantees experienced professionals to help with any issues.
They offer a reliable customer support team who are knowledgeable. They provide a standard 9 to 5 customer support hours for phone support.
2. Ease Of Use
IncNow also offers a simple platform that is easy to use. Their website is very straightforward, and it doesn't take more than a few minutes to order LLC services; they give you an overview of each package before signing up.
3. No Third Party Upsells
IncNow doesn't have any third-party offers and doesn't push upsells. They also don't share your data with any third-party websites, unlike other services.
4. Features
IncNow includes all the features that you need to form an LLC in Delaware, Florida, and Nevada. The basic package, including registered agent service, makes it outstanding compared to other services because a registered agent is an essential requirement of a Delaware LLC.
5. Positive Customer Feedback
IncNow has a decent amount of positive customer feedback. They have a 4.7 out of 5-star rating on Google, a 4.9 out of 5-star rating on Trustpilot, and an A+ rating on the Better Business Bureau [2].
Downsides
Despite IncNow being one of the best Delaware formation services, here are some downsides you may experience.
1. Only Offers Delaware LLC
If you're looking to build an LLC in a state besides Delaware, Florida, and Nevada, IncNow won't be the service for you. This can be inconvenient because other services allow LLC formation in any state online.
2. Expensive
IncNow's services are more expensive than other LLC services that start at $0 or lower price points.
Their base package also only offers bare-bones LLC service, but it does include a year of registered agent service, unlike some LLC package offerings.
Who Should Hire IncNow?
Clients looking to create an LLC in Delaware should hire IncNow. We also recommend IncNow for business owners who prefer a company with a long track record, a registered agent service, and positive customer feedback.
Other User Testimonials
"A++ service from this company. The team far exceeded my expectations, answering all of my questions promptly, speaking with me on the phone when I needed additional clarification, and walking me through the process. I contacted several other companies prior to IncNow, and the others told me what I was trying to do would not be possible because it has not never been done before. IncNow listened to my business idea, understood what I was trying to do, and set realistic but optimistic expectations with me. At the end of the day, they achieved the goal. Cannot imagine a better experience - these folks really know their stuff."
- Valerie A.
"Highly recommended! I'm not a US citizen and needed to create two Delaware LLCs with multiple owners (a mix of corporate and personal owners). I'd already spoken to another service provider but suspected I'd got poor advice, so I telephoned IncNow to discuss. They answered all my questions quickly and managed to get the two LLCs created within 24 hours or so. The other provider had told me (1) it would be 6 weeks for a Delaware LLC; (2) I'd first need to apply to IRS for SSNs for private individuals; and (3) that I'd need to pay extra for a Delaware virtual office address. All incorrect... Based on my experience, I would only ever use IncNow for Delaware incorporations. Thanks to Grant and the team at IncNow and the person I spoke to originally on the phone (whose name I didn't get) - a pleased client!"
- Richard MacNamara
"I have two businesses set up through IncNow, and both times dealing with the agents, I've had nothing but stellar service! They respond to inquiries quivkl6 and get you up and running even quicker. I love the helpful tidbits offered regarding tax filings and simple operational protocols. You will not be disappointed!"
- Eliza Mack
Comparison To Other Services
In this section, we'll be comparing IncNow to three of its biggest rivals.
1. ZenBusiness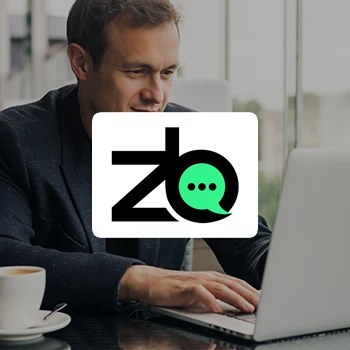 ZenBusiness has prices that are extremely hard to beat, with high-quality LLC formation services starting at $0. They also support LLC formation in any state for customer convenience.
Their free package also includes some extras such as expense and deduction tracking and a 100 percent accuracy guarantee.
ZenBusiness doesn't include registered agent service in its packages, and its registered agent costs $199 a year versus $90 for IncNow's registered agent.
2. Northwest
Northwest's basic package starts at $39 plus state fees and includes a year of registered agent service and premium customer support which is more affordable than IncNow.
Northwest also allows you to form an LLC in any state with ease compared to IncNow only offers Delaware, Florida, and Nevada LLCs.
IncNow offers a more straightforward signup service compared to Northwest.
3. IncFile
Infile's pricing for their services also starts at $0 but offers a more bare-bones package; however, Incfile includes more in their base package than IncNow, such as a Statement of the Organizer and a business tax consultation.
Incfile's customer service department is available for longer hours than IncNow, with their hours being 10 am to 7 pm versus 9 am to 5 pm for IncNow.
Although IncNow has been in operation longer than Incfile, Incfile has also helped to form over 150,000 businesses since opening in 2004. IncFile also allows companies to open an LLC in any state.
FAQs
Yes, IncNow is legitimate. The company has been in the LLC formation industry since 1974 and has helped form over 17,000 businesses.
Is My Data Secure With IncNow?
Yes, your data is secure with IncNow. IncNow protects its website with McAfee secure encryption to encrypt your data. It is as safe, if not safer, than other LLC services.
Does IncNow Offer A Refund Policy?
Yes, IncNow offers to refund the full amount minus 50 percent if you request a refund before they prepare any paperwork. Afterward, they likely won't refund your fee.
Are IncNow Services Worth It?
IncNow is an excellent choice for LLC services if you are looking to create a business in the state of Delaware.
Building a business in Delaware is popular with people from other states because Delaware has some of the lowest business taxes and lenient regulations.
However, creating a Delaware business if you aren't a Delaware native can cost you a lot of other fees. If you don't live in Delaware or are looking for a more affordable option, you might want to consider choosing ZenBusiness.
ZenBusiness is an excellent choice for forming an LLC in any state, their base pricing starts at $0, and they offer everything else you need to create a successful business in any state.
Our #1 Recommendation
ZenBusiness
Pros
They offer several formation packages to choose from
The prices of each package are affordable
They provide 100 percent worry-free compliance
They make business formation as fast as possible
ZenBusiness has a large amount of positive customer feedback
Get the BEST PRICE until the end of March